Temple Worker's Daughter Becomes An Indian Air Force Officer
As Gopinath and Sobha's eyes gushed with bittersweet tears delight for their daughter, Flying Officer Reshmi Bhat too couldn't keep down hers, her heart longing to meet her folks and look for their endowments before she joins the Indian Air Force as a Flying Officer.
Despite confronting all chances in the midst of outrageous destitution and tension for seeking after higher examinations, Reshmi's fantasies to arrive at the sky was unyielding.
In the wake of finishing her advanced education in BTech with the assistance of Viswa Konkani Association and working for TCS in Bengaluru, she was chosen to Air Force Academy in Hyderabad where she went through a half year of preparing and to AFTC, Bengaluru where she got one-year training as the main woman official in her group.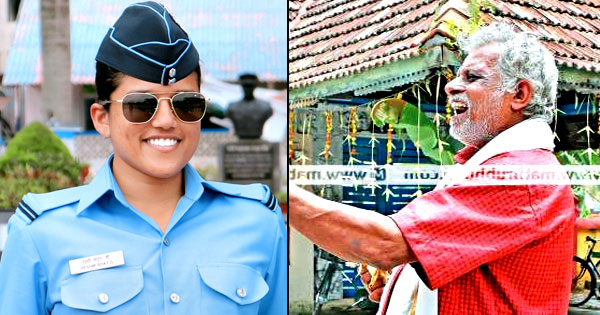 Having finished her Flying Officer course under Indian Air Force, presently Reshmi G Bhatt has been selected in the Aeronautical Engineering part of the IAF as the principal woman Officer from Malayali Gowda Saraswat Brahmins people group.
Puzzled at her accomplished significance, Gopinath and Sobha favored their little girl with all the God's gifts and felt thankful for His benevolence and award for their youngster's hard work and never-surrender soul.