TGC 134 SSB Interview Dates And Venue [Out Now]
Recently Indian Army has published the TGC 134 Cut off marks, applicants who have made it are being called for the TGC 134 SSB Interviews. The TGC 134 SSB Interview date selection is open on the authorised website of the Indian Army. Applicants those who have cleared the TGC 134 cut-off are required to select their SSB interview date.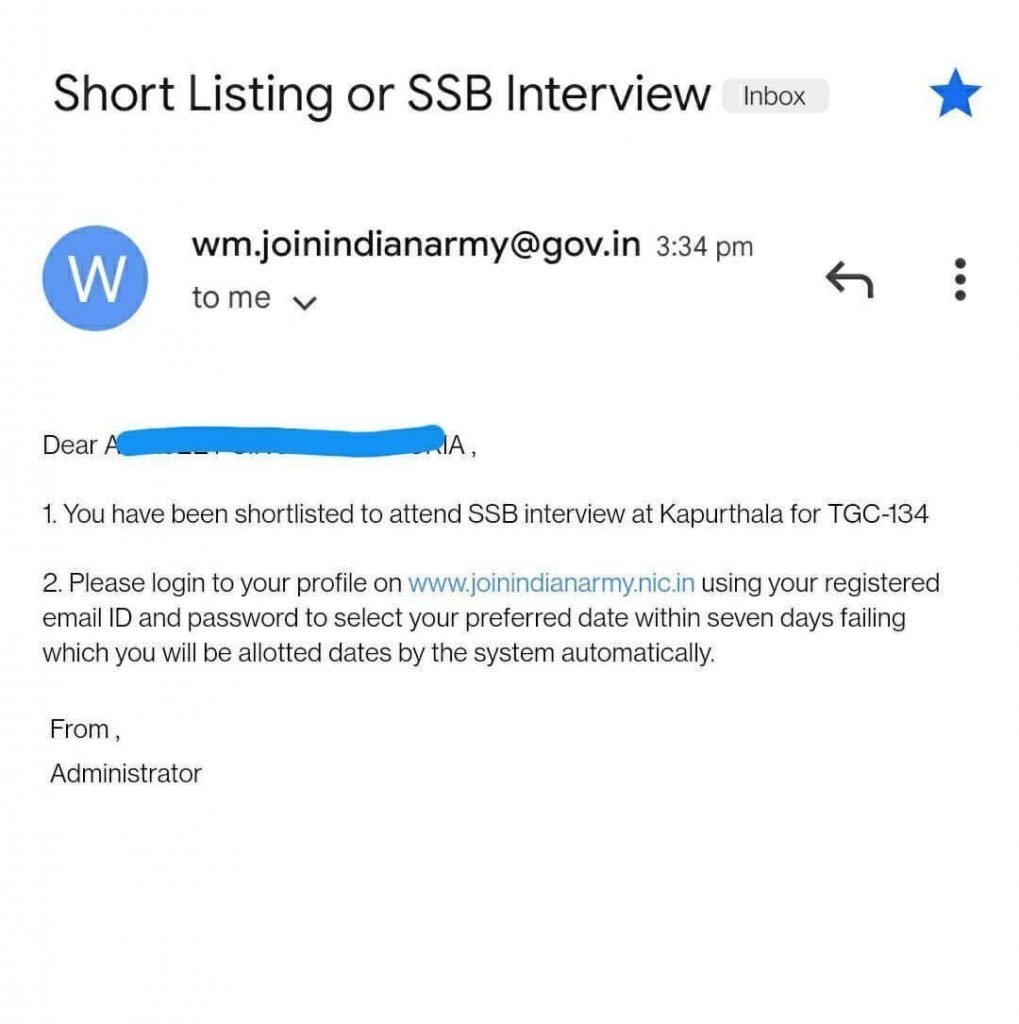 TGC 134 SSB Interview Date
Applicants who are shortlisted can check their TGC 134 SSB interview date and venue on the official website now.
Only applicants who meet the TGC 134 cut off marks will be called for the SSB interview.
Shortlisted applicants will get the option to select the TGC 134 SSB date online at join Indian army website.
TGC 134 SSB Interviews will start from Nov-Dec 2021.
TGC 134 SSB interview will be conducted at SSB Allahabad, Bhopal, Bangalore and Kapurthala.